Overall, T/C's Compass impresses me with its salient features: three-lug bolt with 60-degree lift, new 3-position safety, well-fitted rotary magazine of quiet polymer, excellent barrel. The trigger is of well-proven design and obviously will respond to adjustments. T/C could make such adjustment easier for those shooters who don't have a tool-room.
Whether you're considering a Compass for your first rifle, or as another of many, it seems to me a fine bargain—sturdy, reliable, smooth-cycling and accurate. What more could you ask for at $399?
For one New York toolmaker, the end of WW II marked the birth of his own company. From his Long Island garage, Kenneth Thompson produced molds and tooling for the investment casting industry. Ken had good business sense, and his enterprise grew fast. He was also "good to work for." Twenty-five years ago, researching for my book, America's Great Gunmakers, I spoke with men who had been with the company 40 years!
In 1963 Thompson and crew moved the operation to Rochester, New Hampshire. It proved a fine place to re-establish. Its woolen mills and shoe factories were struggling, so Thompson got excellent hires for reasonable wages. But seasonal swings in demand for investment casting tools throttled growth. One solution: design and sell a consumer product. Thompson's operation was already making gun parts, so….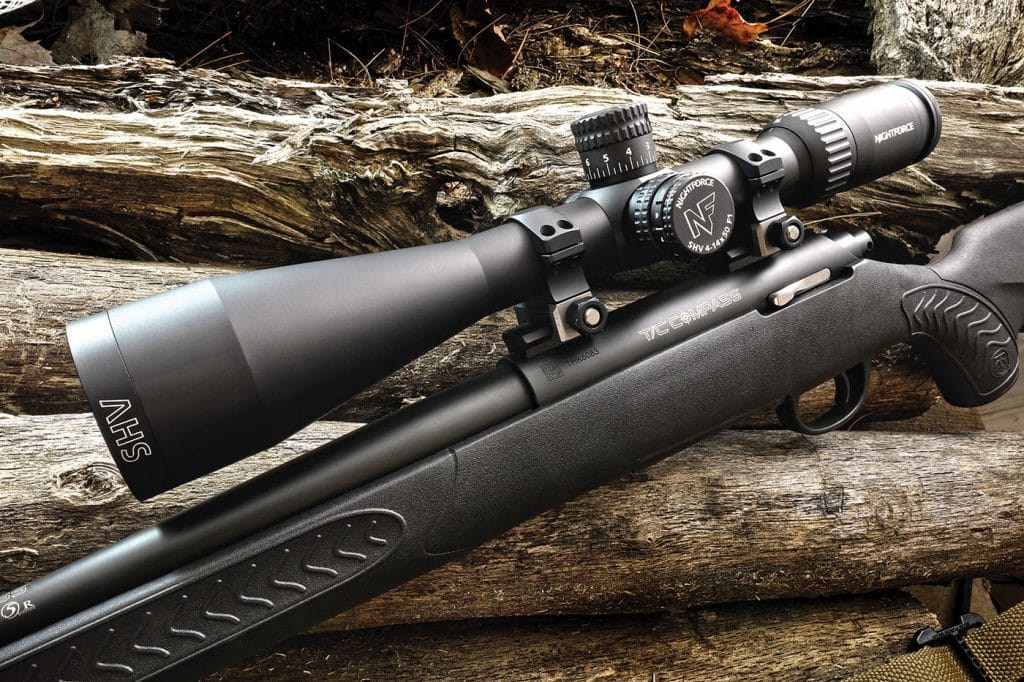 In 1965 Warren Center joined the firm. A skilled machinist and die maker, he had also built guns for Iver Johnson and Harrington & Richardson. In his basement shop, Center had designed a single-shot pistol. He'd applied for patents and was looking for a manufacturer. Thompson took on the project.
The first Contender pistol came off the line in 1967. It had a unique profile not all shooters liked. And it wasn't cheap. But its barrel-switching feature allowed shooters to easily fit several barrels to one breech. Chamberings like the .30-30 Win. and .35 Rem. gave it the muscle for any North American game.
By 1970 Ken Thompson and Warren Center had formed Thompson/Center Arms and were hard at work on new designs. The Hawken muzzle-loading rifle appeared first, followed by other black-powder guns. For the second time in four years, the factory doubled in size. In 1982 the firm bought 15 acres for future expansion. The next year a centerfire rifle appeared: the TCR '83 single-shot. It and the subsequent TCR '87 had interchangeable barrels like the Contender.
During the next 20 years, Thompson/Center would distinguish itself as one of the most agile and innovative American firearms companies. In 2006, as Winchester's historic New Haven plant closed its doors, T/C designer Mark Laney, with engineering manager Carl Ricker and design-shop craftsmen, used CAD drawings to develop a bolt-action repeater. The Icon arrived the following year. "Our target price was under $800," said T/C chief Greg Ritz, "With checkered walnut." He told me T/C had accumulated 600 stock blanks from its old days in the wood trade.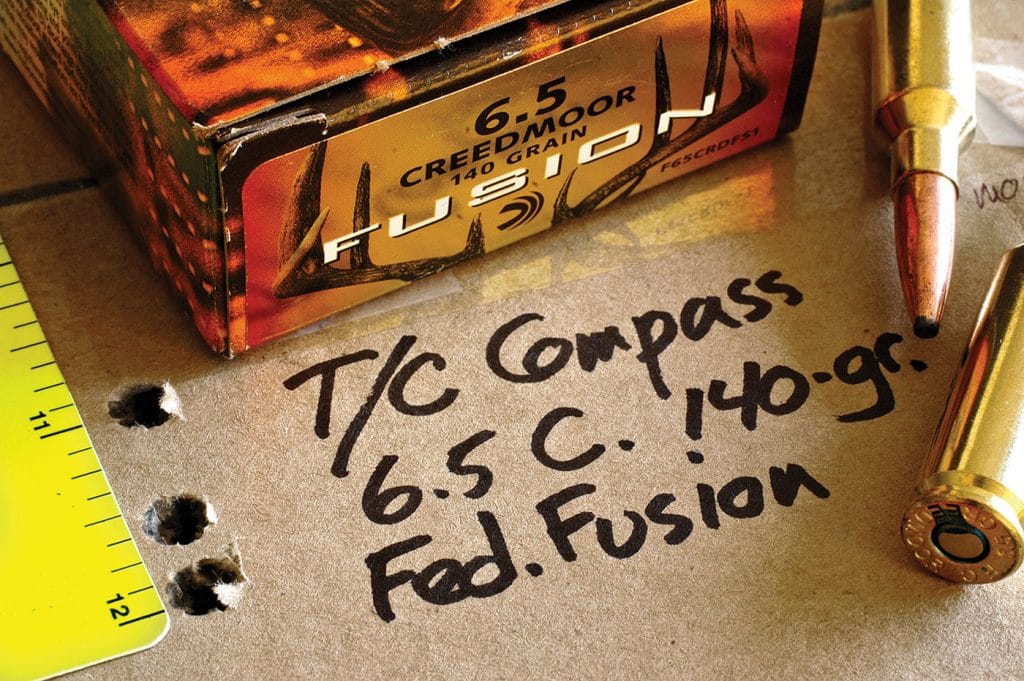 In designing the Icon, Laney and company had clearly put performance ahead of price. Like the full-diameter three-lug bolt, the forged receiver that is sturdier than it needs to be. It's a single piece of 4140, machined to tight tolerances in one trip through a seven-axis CNC machine. The receiver top features an integral Picatinny rail on bridge and ring. The long tang minimizes bolt slop at full extension. Three lugs on the broad, flat receiver bottom mate with a quarter-inch alloy plate glassed into the stock and pinned between trigger and magazine to guard against stock splits in this vulnerable area. The trigger, designed by T/C for the Icon, adjusts down to 2-1/2 pounds—with no need to remove the stock.
Alas, the Icon could not be held to $800; the figured walnut supply dwindled; other gun-makers raced down the price ladder with synthetic-stocked bolt rifles. The Icon quietly left T/C's catalog in 2012.
But by then the Venture had proven itself over three seasons afield, and T/C had added a switch-barrel bolt rifle called the Dimension. The Compass would follow. See it at your firearms retailer, or contact Thompson/Center Arms, Dept. OT; Tel.: (866) 730-1614; Web: www.tcarms.com