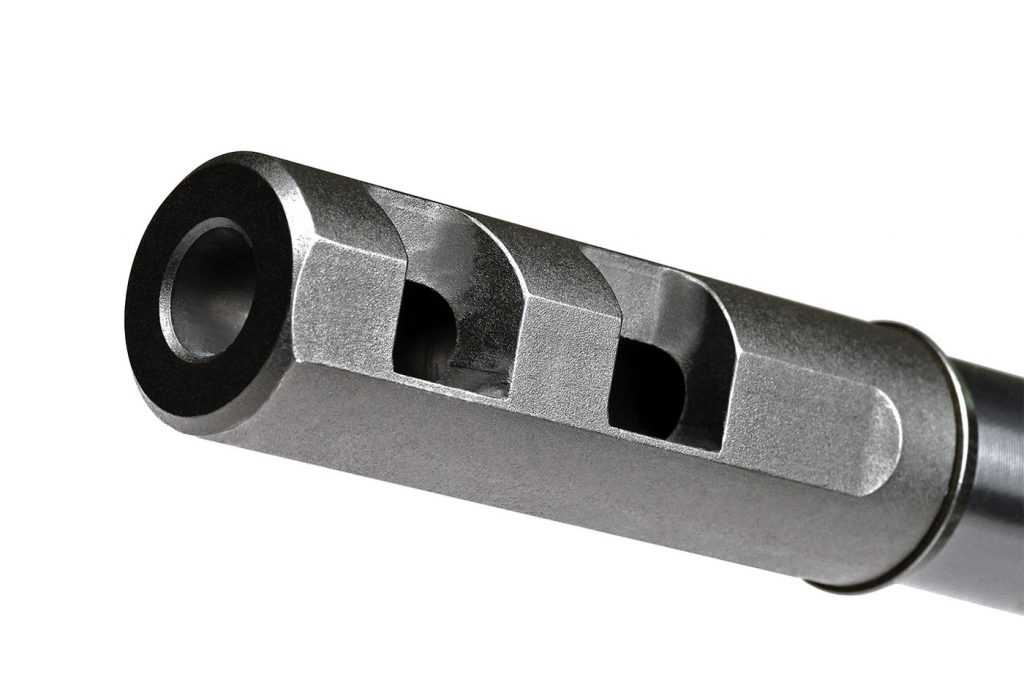 In 6.5 Creedmoor chambering, the Hunter has an 18-inch 5R barrel with a 1:8 rate of twist, and weighs 8 pounds.
Keeping components within the Vista Outdoor family of companies, the Hunter wears some upgraded furniture from Blackhawk, including a Blackhawk Knoxx Axiom carbine stock with multiple integrated QD sling mounts and a substantial butt pad that does a pretty good job of soaking up recoil. The rifle also has a Knoxx AR pistol grip, with a palm swell and textured surface. The grip angle seems just right for me, and I like the natural fit of this grip in my average-sized hand.
The Hunter is equipped with a free-floated Savage hexagonal M-Lok handguard, with a full-length Picatinny rail up top. There are a total of 49 M-Lok attachment points at the 1, 3, 5, 6, 7, 9 and 11 o'clock positions, allowing you to accessorize to your heart's content and turn this lightweight AR into an anchor, should that be your preference.
Equipped with a proprietary Savage muzzle brake, the rifle's muzzle is threaded 5/8-24, so you can attach muzzle devices or suppressors of your choice.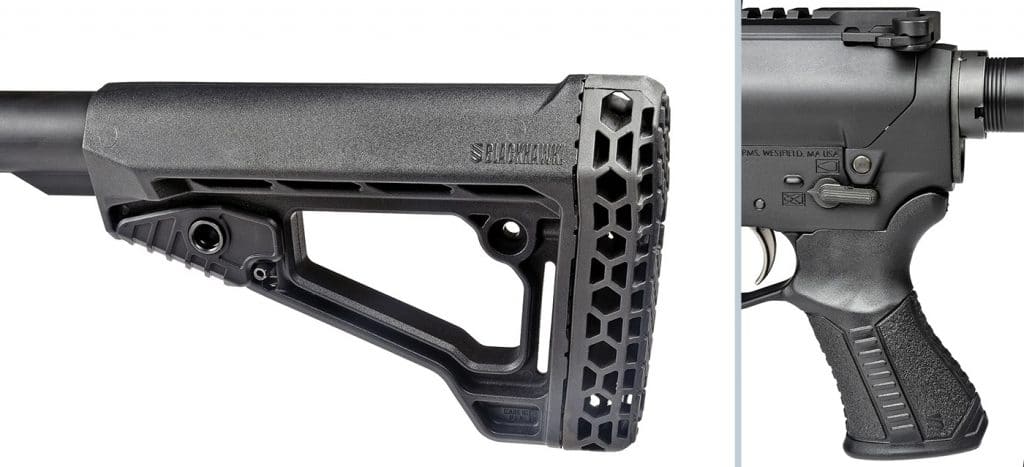 A quick inspection reveals that, internally, the guts of this rifle consist of high-quality components chosen for reliability and longevity. To extend the life of the bolt, Savage used high pressure-tested E9310 steel, a superior alloy of the type used in transmission gears of Formula 1 racing cars. It typically increases wear and abrasion resistance and passes the most rigid magnetic particle inspections.
The gun uses M4-style feed ramps, and is equipped with dual ejectors for reliability. It has a mid-length gas system with an adjustable gas block for fine tuning performance to specific loads.
The Hunter is equipped with a nickel-boron treated Blackhawk AR Blaze trigger. It's supposed to be an improvement over mil-spec triggers, and it is—up to a point. I measured the pull weight of the trigger in the production rifle at a heavy-but-consistent 6 pounds, 4 ounces, which is about three pounds heavier than I prefer for a hunting rifle. The trigger had a fair amount of creep in it, and it took a bit of practice to get a feel for when the trigger would break. If the rifle were only going to be used for tactical or home-defense purposes, that's fine, but anything with the word "hunter" in the name deserves a trigger built for that purpose. It's the only component of the rifle that doesn't get a fully passing grade from me, and if the rifle were mine and I planned on using it only for hunting, I would swap out the trigger.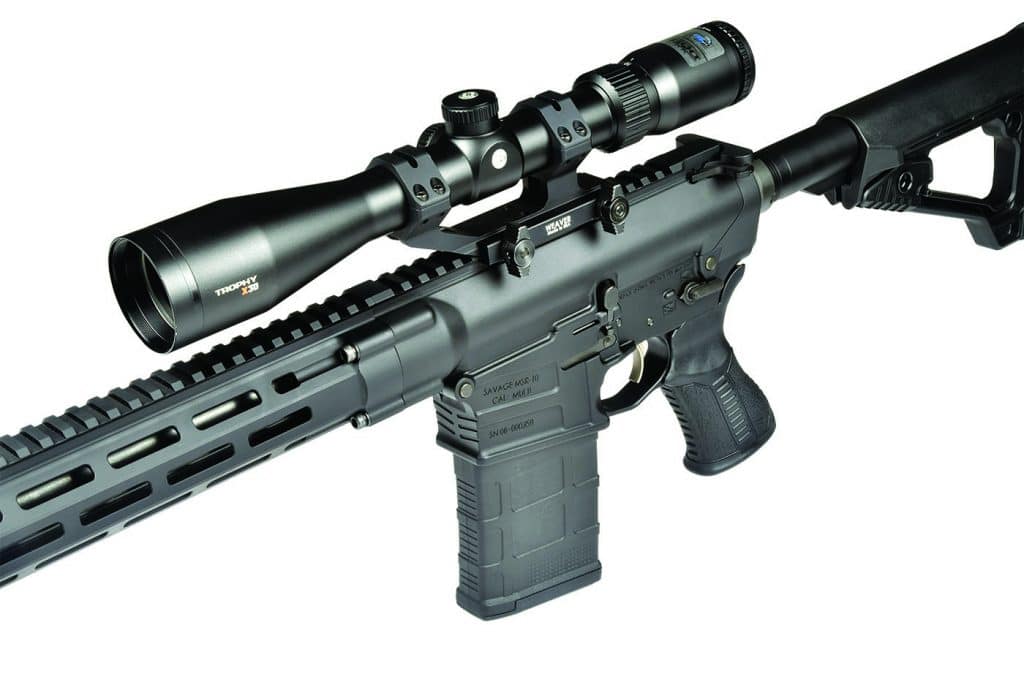 Of course, when you're as finicky about triggers as I am, you end up swapping out triggers in most factory ARs, and you'll pay for that. ARs that ship from the factory with high-end triggers tend to come with a corresponding bump in price, but the Hunter is priced for the masses with an MSRP of $1,481.
Happily, the Hunter experienced zero mechanical malfunctions of any kind in testing or during my hunt. A variety of factory ammo fed, fired, extracted and ejected without a single issue. Controls are in the standard locations and configuration, and worked as they should.