Mounting a 30mm scope wasn't the challenge it can sometimes be with new rifle designs. The Empire's receiver accepts scope bases for Remington 700/Howa 1500 rifles, so there's no shortage of available mounting systems for scopes. I used a set of Talley lightweight one-piece rings, which I have long favored for their simplicity and durability.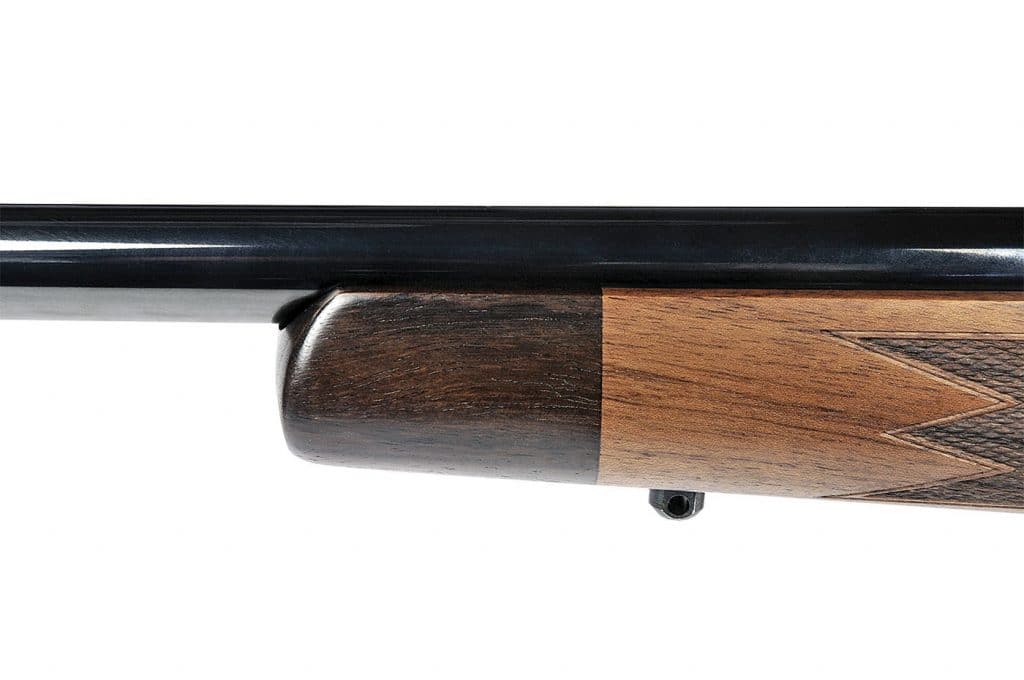 Functionally, the rifle was flawless. Feeding was impressively smooth, and the rifle fired, extracted and ejected a mix of ammo with no issues whatsoever.
The trigger on the test rifle broke at 2 lbs., 14 oz. It's a quality trigger, which you would expect to see in a rifle in this price range, and the pull weight was at a setting I like for hunting. There was some minimal take up before the two-stage trigger meets a solid stop. Apply a bit more pressure, and the trigger breaks cleanly.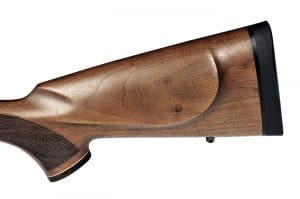 The rifle has a 3-position safety, which allows you to cycle rounds through the action with the safety in the middle engaged position. With the safety in the full rearward engaged position, the bolt is locked.
In range testing, I found that the Empire shoots as good as it looks, despite having to contend with a bit of wind. All five tested factory loads produced average groups measuring less than an inch and a half at 100 yards, with a couple averaging barely over an inch. Three loads, including the new Browning BXR 134-gr. load, the Federal Fusion 130-gr. load and the Hornady American Whitetail 130-gr. load, shot sub-MOA best groups.
There were no real surprises in velocities measured out of the rifle's 22 in. barrel. All of the tested loads were a bit slower than their factory-stated velocities, with speeds falling 64 to 164 f.p.s. below the factory numbers when rounds were clocked over my CED M2 chronograph. That difference is most likely due to the fact that many manufacturers use 24-inch barrels for testing common centerfire cartridges like the .270 Win., so some modest drop off in velocity is to be expected. The hottest load of the bunch was, predictably, Hornady's Superformance 130-gr. SST load, which stepped out at 3,127 f.p.s. That's faster than most factory-stated velocities from 24-inch test barrels. The slowest round tested, Browning's new 134-gr. BXR, shot the tightest groups.

With a MSRP of $956 for the rifle only (and $1,087 with the Nikko Stirling scope package), the Empire isn't cheap. But if you still appreciate the timeless marriage of blued steel and walnut in a reliable, accurate and classically styled rifle, the Empire may just be your cup of tea. See the Empire at your gun shop, or contact Legacy Sports International, Dept. OT; Tel.: (800) 5-LEGACY; Web: www.legacysports.com
—–
WEBLEY & SCOTT EMPIRE RIFLE .270 WIN.
                                             AVG. MUZZLE         AVG. 100-YARD      BEST 100-YARD LOAD                                 VELOCITY (FPS)        GROUP (INCHES)  GROUP (INCHES)
Browning BXR 134-gr.
Matrix Tip                                    2,896                              1.02                            0.89
Federal Premium 130-gr.
Trophy Bonded Tip                      2,984                              1.36                            1.21
Federal Fusion 130-gr.               2,986                              1.22                            0.95
Hornady American Whitetail
130-gr. InterLock                       2,936                              1.07                            0.98
Hornady Superformance 
130-gr. SST                                 3,127                              1.13                            1.03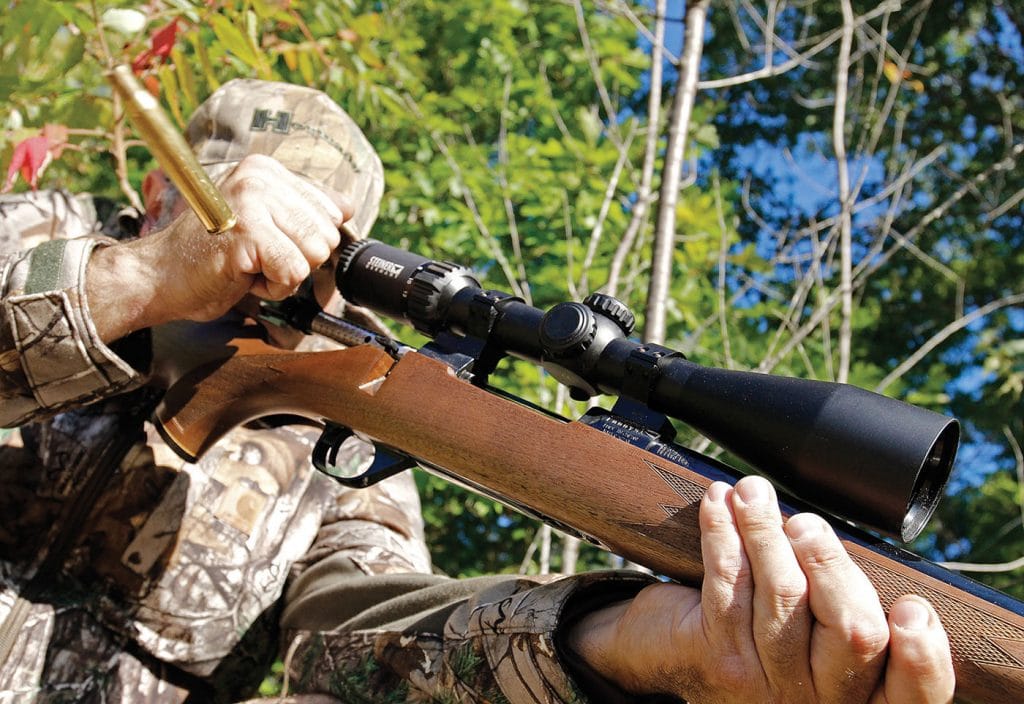 All groups fried from a bench rest at a range of 100 yards. Velocities measured with a Competitive Edge Dynamics M2 chronograph.